New Video Game Releases Nov 12-18, 2012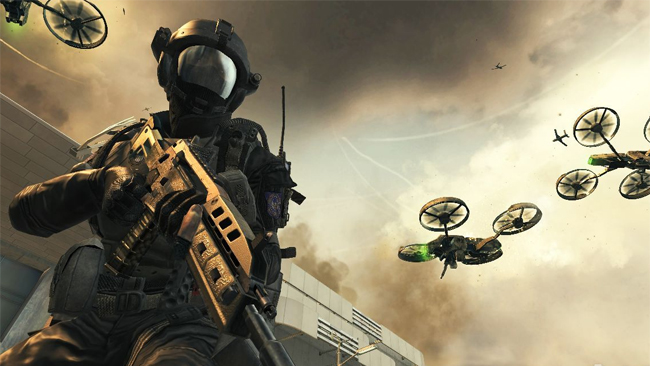 Prestige all over again in the latest of the Call of Duty franchise, Black Ops 2. Then join the mini-fig fellowship and cast the one ring into the fires of Lego Mount Doom in Lego Lord of the Rings!
Expand the article to see all of this weeks new video game releases!


Retail
Assassin's Creed 3 (Wii U / $59.99)
Ben 10 Omniverse (Wii $29.99 / Wii U $39.99)
ESPN Sports Connection (Wii U / $49.99)
FIFA Soccer 13 (Wii U / $59.99)
Game Party Champions (Wii U / $49.99)
The Hip Hop Experience (Wii / $39.99)
Just Dance 4 (Wii U / $49.99)
Lego The Lord of the Rings (Wii / $39.99)
Madden NFL 13 (Wii U / $59.99)
Mass Effect 3 (Wii U / $59.99)
Monster High: Skulltimate Roller Maze (Wii / $29.99)
Rabbids Land (Wii U / $49.99)
Scribblenauts Unlimited (Wii U / $59.99)
Victorious: Taking the Lead (Wii / $29.99)
Your Shape: Fitness Evolved 2013 (Wii U / $49.99)


Retail
Ben 10 Omniverse (NDS/3DS $29.99)
Monster High: Skulltimate Roller Maze (NDS / $29.99)
Rabbids Rumble (3DS / $29.99)
Scribblenauts Unlimited (3DS / $39.99)
Victorious: Taking the Lead (NDS / $29.99)


Retail
Assassin's Creed: Ezio Trilogy ($39.99)
Ben 10 Omniverse ($39.99)
Call of Duty: Black Ops 2 ($59.99)
F1 Race Stars ($39.99)
Lego The Lord of the Rings ($49.99)
Wonderbook: Book of Spells ($39.99)
PSN Releases
Planets Under Attack ($14.99)
Wicked Monster Blast! HD (TBA)
SingStar Digital (TBA)


Retail
Call of Duty: Black Ops 2 Declassified (Vita / $49.99)


Retail
Ben 10 Omniverse ($39.99)
Call of Duty: Black Ops 2 ($59.99)
F1 Race Stars ($39.99)
The Hip Hop Experience ($39.99)
Lego The Lord of the Rings ($49.99)
Tropico 4 Gold Edition ($39.99)
XBLA Releases
Planets Under Attack ($15.00)