Free Video Game Day – September 9th, 2017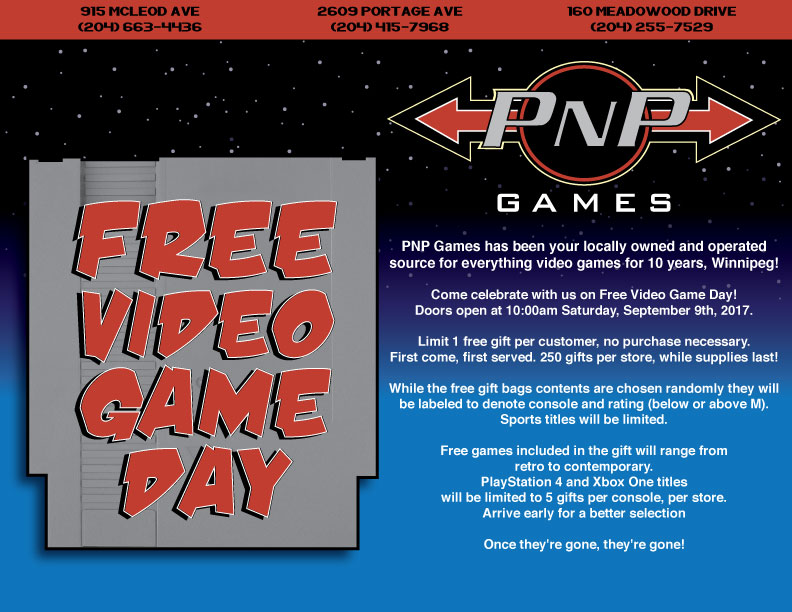 Update: All gifts have been claimed! Thanks for coming, Winnipeg!
PNP Games has been your locally owned and operated source for everything video games for 10 years, Winnipeg!

Come celebrate with us on Free Video Game Day!

Doors open at 10:00am Saturday, September 9th, 2017.
Limit 1 free gift per customer, no purchase necessary.
First come, first served. 250 gifts per store, while supplies last!

While the free gift bags contents are chosen randomly they will be labeled to denote console and rating (below or above M).
Sports titles will be limited.

Free games included in the gift will range from retro to contemporary. PlayStation 4 and Xbox One titles will be limited to 5 gifts per console, per store. Arrive early for a better selection
Once they're gone, they're gone!