PNP Games GoldenEye 007 Tournament
Once again, big thanks to everyone who made it out to our Marvel vs. Capcom 3 tournament last weekend. For those of you that are hungry for more tournament action, you need not look any further than our next event taking place at our McLeod location later this month.
The following is for your eyes only.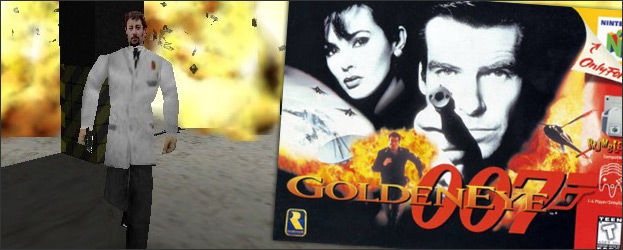 GoldenEye 007 (Nintendo 64)
Saturday, April 30th
Location: PNP Games @ 915 McLeod Ave.
Time: 1:00pm start (Sign-up begins at 12:00pm)
Cost: $5.00 entrance fee
Tournament setup:
4-player, single matches
Automatic weapons
First-to-10 kills, License to Kill (1-hit-kills)
All characters may be used with the exception of Oddjob
Level Selection:
Round 1: Basement
Round 2: Complex
Round 3: Bunker
Round 4: Facility
Round 5: Archives
Round 6: Player's choice (both players MUST agree, otherwise default is 'Caves' and nobody wants that)
Match details:
Kills count as points, top player in match also earns 3 points as top in match
Top players following round one play each other, players with lower scores are also seeded together (this repeats for remaining three rounds so everyone is guaranteed to play at least four times)
Fifth round, top eight players play
Sixth round is top two players from round five
Prizes:
First place recieves $50 store credit for either PNP Games location
Second place recieves $25 store credit for either PNP Games location
Be advised that any rules and settings may be changed by PNP staff in the interest of fairness at any time. If you've got any questions about this event, let us know by leaving a comment!