Midnight Launch Schedule
Want to be the one of the first to play that newly released game? You're in luck! The following is a list of qualifying games that our PNP Games locations will be opening their doors for at midnight: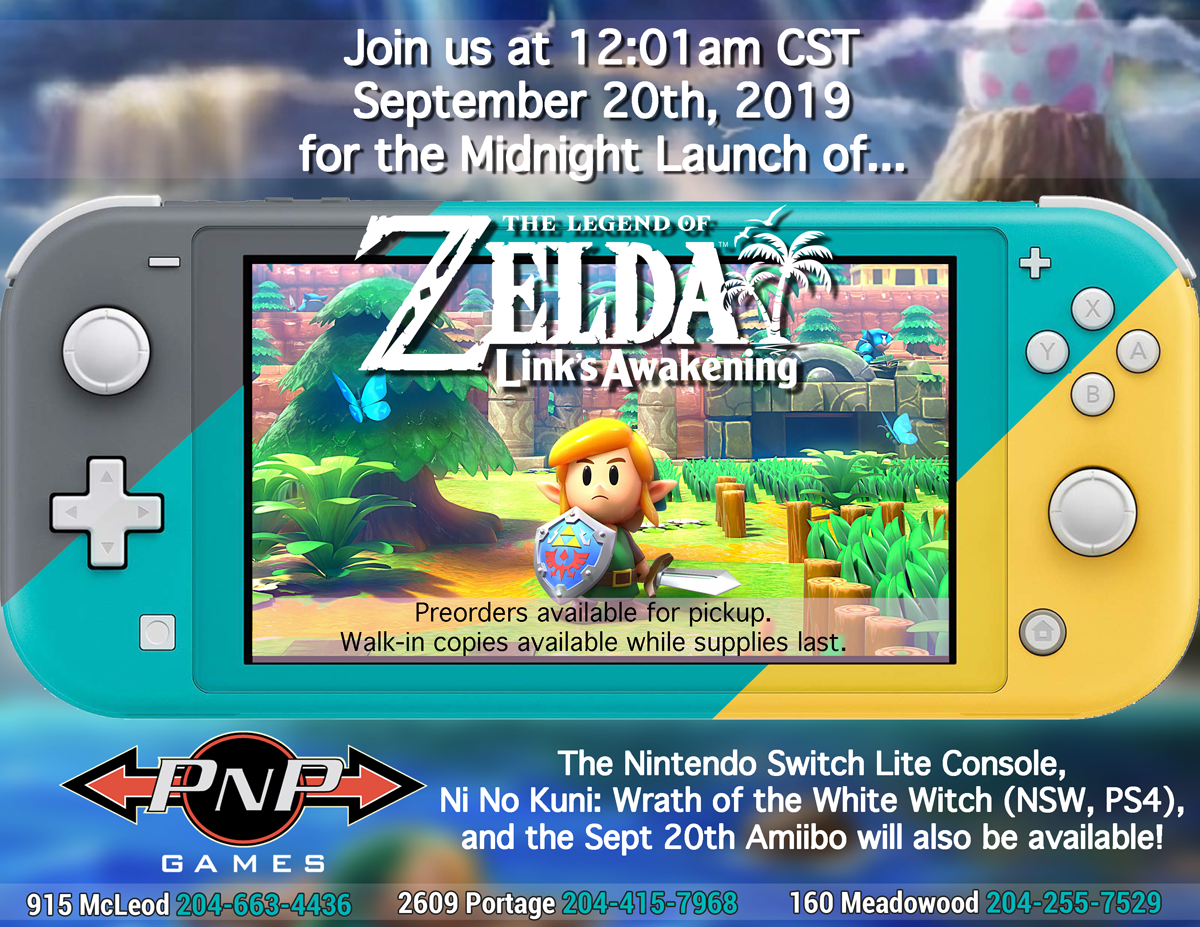 Join us at any of our store locations at 12:01am CST Sept 20th, 2019 for the release of The Legend of Zelda: Link's Awakening (2019) for Nintendo Switch, the Nintendo Switch Lite Console, and more!
Preorders available for pick up.
Walk-in copies available while supplies last.