Mass Effect 3 Launches at Midnight on March 6th!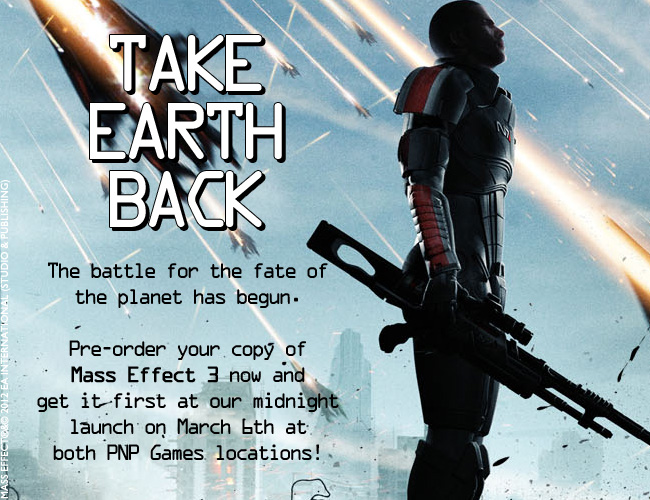 Join us at midnight on March 6th as we launch the final chapter of the Mass Effect trilogy at both PNP Games locations! There's still time to pre-order regular copies of the game as well at either the McLeod or Portage store locations for only $5.00!
Thinking of heading down? RSVP right now on Facebook!