Pre-E3 News Link Roundup (Day 3)
June 01, 2012
Mike Haynes
With Konami's announcements last night on Spike, we've got another handful of juicy news heading into the weekend including a huge new game from EA that we mentioned earlier this week which is now confirmed to appear at the show next week.
New (and very bloody) Footage of 'Metal Gear Rising: Revengeance'
Fans of watching people and/or robots get sliced to pieces with razor sharp swords will certainly want to check out the latest trailer for Platinum Games' upcoming Metal Gear Rising game featuring Raiden of MGS 2 and 4 fame. Be advised that the trailer does delve in the more action-packed and therefor much more violent aspect of the character so watch at your discretion.
Source: Gametrailers
EA Confirms 'Dead Space 3' Will Appear at E3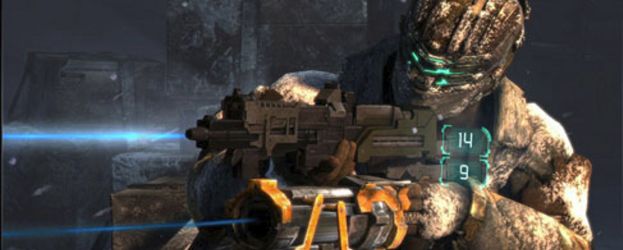 After being rumored for some time now, EA has broken the silence and confirmed that Dead Space 3 will indeed make an appearance at E3 next week. Along with that news, the company has also announced that the game will have a strong co-op element to it and will also introduce a new character that will join Isaac in his battle against the necromorphs.
EA, please include local co-op. Pretty please?
Source: IGN
Konami Announces 'Castlevania: Lords of Shadow 2'
While the original rumor was simply that Konami would be taking the Lords of Shadow series of Castlevania games from the PS3 and 360 over to the 3DS, last night's announcement gives fans the chance to experience a true sequel to MercurySteam's 2010 game as well.
Not many details at this point but the second game looks to pick up where both the LOS downloadable packs left off with a now vampiric Gabriel battling anything and everything that gets in his way including… Symphony of the Night's Alucard?
Source: Gametrailers
'Star Wars 1313' Announced by LucasArts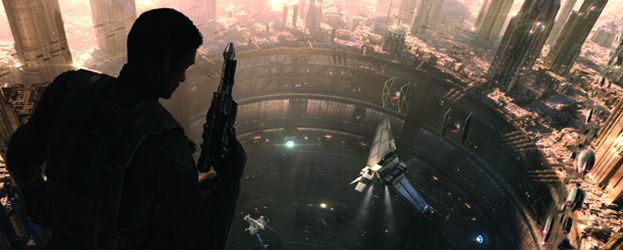 LucasArts is currently hard at work on the next Star Wars game, titled 1313, which is named after the criminal underground underneath the surface of Coruscant. This time around, rather than use an overpowered all-powerful Jedi, players will be controlling a bounty hunter character who will use a variety of skills and gadgets to do battle with the forces of evil in a much more human manner.
More news will presumably be rolling out during E3 next week.
Source: GameFocus
'Tomb Raider' Reboot Given Official Release Date (and a new trailer)
After being delayed until early next year, SquareEnix has now confirmed that the upcoming reboot of the Tomb Raider franchise will be arriving in stores on March 5th, 2013. If that doesn't satisfy fans, maybe a new trailer featuring a look at some of the in-game action and graphics will?
Source: Joystiq
Seen something we didn't? Leave us a comment and share it with us! Also, be sure to join our ongoing E3 event on Facebook for news from the show and the chance to win some exclusive merchandise from the convention later next week!
Leading up to E3, we'll be grabbing early news, videos and links from some of the top gaming websites and compiling them each day into a nice handy list for you to peruse at your leisure.