Pre-E3 News Link Roundup (Day 4)
This is it! We've been counting down the days and the gaming event of the year is finally at hand. One last day of news before our gang hits the show floor so let's get to it.
343 Reveals New 'Halo 4' Footage During Microsoft Conference
Source: Joystiq
Nintendo Announces Finalized Controllers For Wii U and More
With most of the larger announcements from many publishers made their way out throughout last week, Nintendo took to the internet this past Sunday to talk a little bit about this finalized versions of controllers for their upcoming Wii U system as well as the upcoming social networking features of the console.
Nintendo Direct – Part 1

Nintendo Direct – Part 2

Nintendo Direct – Part 3

Source: Gametrailers
Stream All The Major E3 Press Conferences Online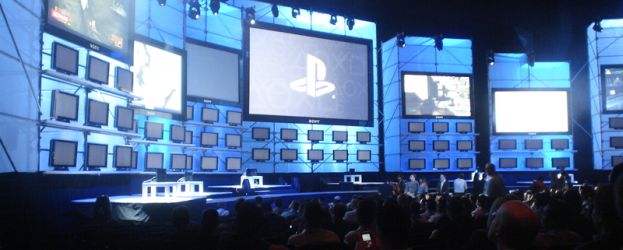 If you're unable to make it down to LA to see the show in person, all the major players in the console race, as well as EA, will be streaming their pre-E3 conferences beginning later today. If you're looking to check them out, Game Informer has a nice list of where to do so but keep in mind that the times listed are in PACIFIC time.
Source: Game Informer
Seen something we didn't? Leave us a comment and share it with us! Also, be sure to join our ongoing E3 event on Facebook for news from the show and the chance to win some exclusive merchandise from the convention later next week!
Leading up to E3, we'll be grabbing early news, videos and links from some of the top gaming websites and compiling them each day into a nice handy list for you to peruse at your leisure.