The Video Games of 2013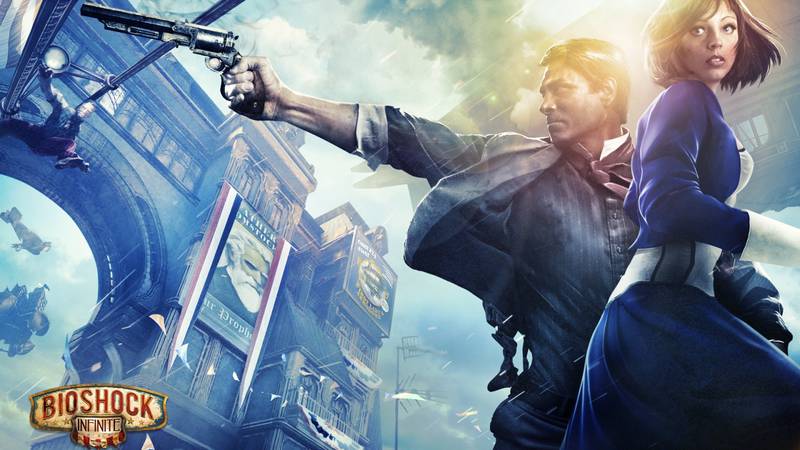 Autumn 2012 was jam packed with new video game releases, but we aren't out of the woods yet, Q1 and Q2 of 2013 are bringing the goods as well!
All spring titles are available for preorder with a minimum $5 down payment. XP members also receive 5000 bonus points for every game they preorder!
Expand the article to see all of the known video game releases through May 2013!
Jan. 3rd – Unchained Blades (3DS)
Jan. 8th – Anarchy Reigns (PS3, 360)
Jan. 15th – DmC: Devil May Cry (PS3, 360)
Jan. 22nd – Ni no Kuni: Wrath of the White Witch (PS3)
Jan. 29th – Hitman Trilogy HD (PS3, 360)
Feb. 4th – Fire Emblem: Awakening (3DS)
Feb. 5th – Dead Space 3 (PS3, 360)
Fist of the North Star: Ken's Rage 2 (PS3, 360)
Sly Cooper: Thieves in Time (PS3, Vita)
Feb. 12th – Aliens: Colonial Marines (PS3, 360)
Earth Defense Force 2017 (Vita)
Feb. 19th – Crysis 3 (PS3, 360, Win)
Metal Gear Rising: Revengeance (PS3, 360)
Feb. 26th – Etrian Odyssey IV: Legends of the Titan (3DS)
Ninja Gaiden Sigma 2 Plus (Vita)
Rayman Legends (Delayed) (Wii U)
Mar. 5th – Castlevania: Lords of Shadow – Mirror of Fate (3DS)
MLB 13: The Show (PS3, Vita)
SimCity (Win)
Tomb Raider (PS3, 360, Win)
Mar. 12th – God of War: Ascension (PS3)
Hyperdimension Neptunia Victory (PS3)
Sniper: Ghost Warrior 2 (PS3, 360, Win)
StarCraft II: Heart of the Swarm (Win)
Mar. 13th – Naruto Shippuden: Ultimate Ninja Storm 3 (PS3, 360)
Mar. 19th – Gears of War: Judgment (360)
Mar. 24th – Pokémon Mystery Dungeon: Gates to Infinity (3DS)
Mar. 26th – Army of Two: The Devil's Cartel (PS3, 360)
BioShock Infinite (PS3, 360, Win)
Final Fantasy XI: Seekers of Adoulin (360, Win)
Apr. 23rd – Dead Island: Riptide (PS3, 360, Win)
Star Trek (PS3, 360, Win)
May 7th – The Last of Us (PS3)