The Winnipeg Trade-in Bylaw is Amended!
Amendment to trade-in bylaw 91/2008
Great news Winnipeg gamers! The trade-in bylaw preventing conventional video game trades has been amended for the better.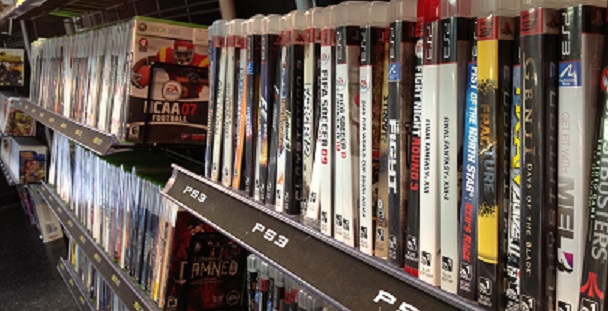 As per amendment 42/2013:
Video Games can now be traded towards any other games, accessories, consoles, or goods in our stores unabated.
Expand article for full details!
Video Games now refer to and include any carts, discs, controllers, or game console accessories (such as memory cards, cables etc).**
You may trade as many titles as you like towards whatever you'd like.
Excess credit can be stored under your name or XP Member Account for use on a later date, your entire credit doesn't need to be spent at point of sale.
The ONLY exception is Prepaid Gaming Cards. These items CANNOT be purchased with store credit of any kind.
Xbox Live Gold Memberships and Points cards are purchasable with credit.
Console trade-ins remain unamended.
Consoles refer now to only the actual "machine" used to play the games and must still be traded 1 for 1.
Controllers, cables and other accessories are now considered Video Games** only the actual consoles MUST be traded 1 to 1 for other consoles.
Hybrid trades including consoles and/or accessories and games must be treated the way they were pre-amendment.
Example:
Customer 1 trades in a stack of games. They can buy anything in the store including games, hardware, consoles, toys etc. Excess credit can be saved.
Customer 2 trades in games, controllers (now treated as games**), and a PS3 console. They can purchase whatever they like but the credit earned from the PS3 console MUST go towards another console. Excess credit can be saved as long as the PS3 credit is spent.
Customer 3 trades in an Xbox 360 console. They can only use this credit towards the purchase of another console. Excess credit cannot be stored.
Cash trade-ins remain exactly the same as they were pre-amendment.
If you have any questions please ask a store employee, email, or call one of our retail locations!
Thank-you for your continued support!
-PNP Games
**subject to change, pending clarification