NHL 14 launches September 10th, 2013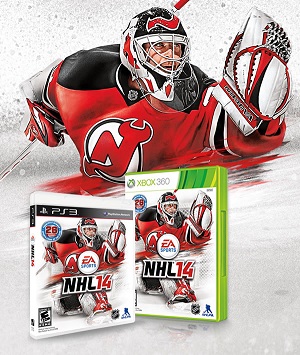 NHL 14 launches on September 10th, 2013 for the Xbox 360 and PlayStation 3!
We'll be holding a Midnight Launch the evening before on Monday Sept 9th at 11:55pm!
Walk-in copies will be available but preorder to guarantee your copy.
$5 minimum required to preorder, XP members receive 5000 bonus points per order!
"NHL 14 has overhauls to two game engines, based on other sports titles developed by EA Canada. The collision physics are now powered by the same core technology behind the FIFA Player Impact Engine. For more realistic fights, the game employs the new Enforcer Engine based on the Fight Night series. In addition, the True Performance Skating engine got some more improvements, and the game has a new deking system. The game's Be a Pro career mode now has off-the-ice interactions to dictate the player's overall legacy.[7] NHL 14 will also feature a modernized version of NHL '94, called NHL '94 Anniversary mode, featuring current rosters and updated graphics to commemorate the game's 20th anniversary." -Wiki