PNP Games Street Fighter II Turbo Tournament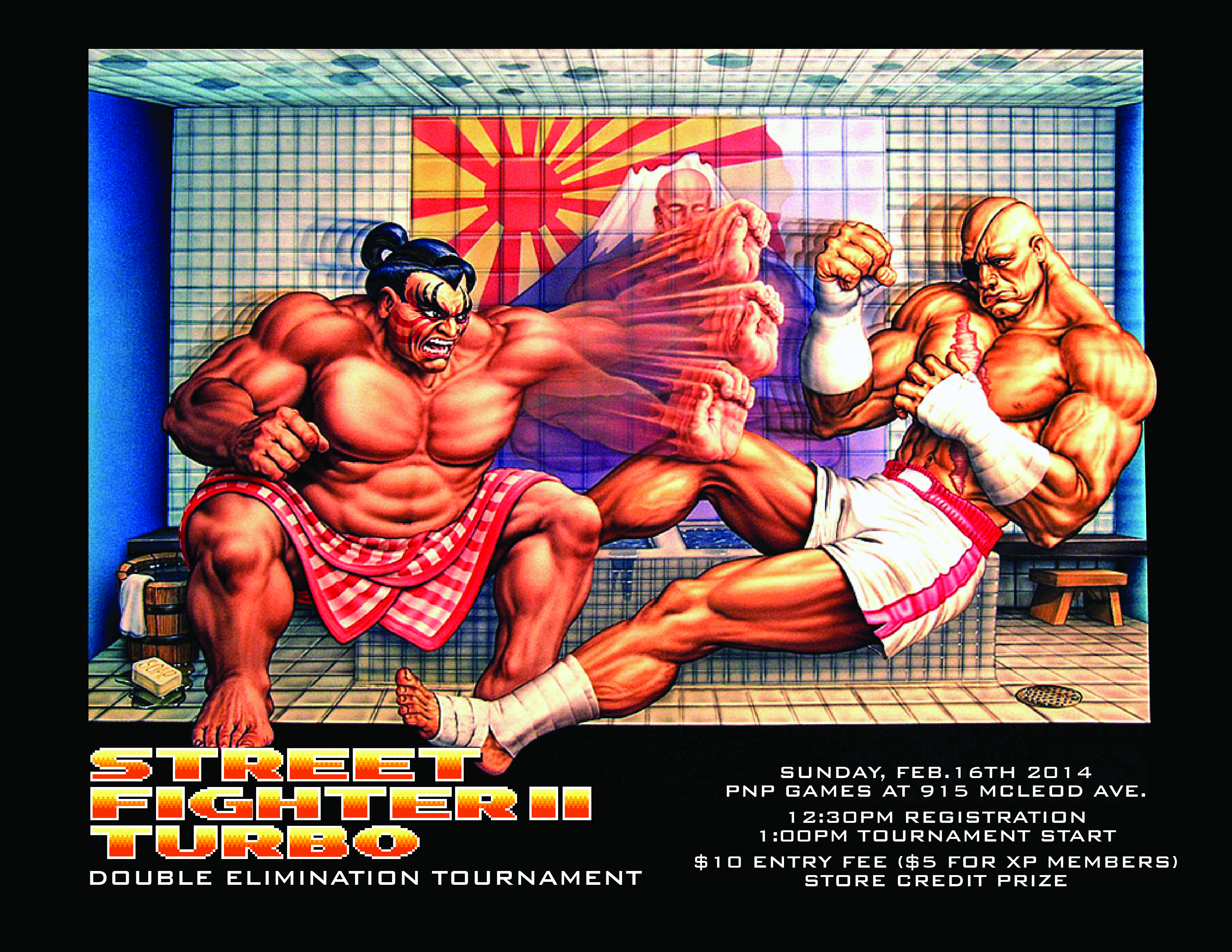 Expand for more details!
Street Fighter II Turbo
Double Elimination Tournament
Console: Super Nintendo Entertainment System
Sunday, Feb. 16th 2014
PNP Games at 915 McLeod Ave.
12:30PM Registration
1:00PM Tournament Start
-All characters allowed, no restrictions.
-Matches to be fought best 2 out of 3 rounds.
-W and L bracket final matches to be fought best 3 of 5 rounds.
-L bracket finalist must win two sets of best 3 of 5 rounds to win the tournament.
-OEM Super Nintendo Controllers will be provided. These are the only pads to be used.
$10 Entry Fee ($5 for XP Members)
Store Credit Prize based on turnout.