Welcome Home! Fallout 4 is Now Available!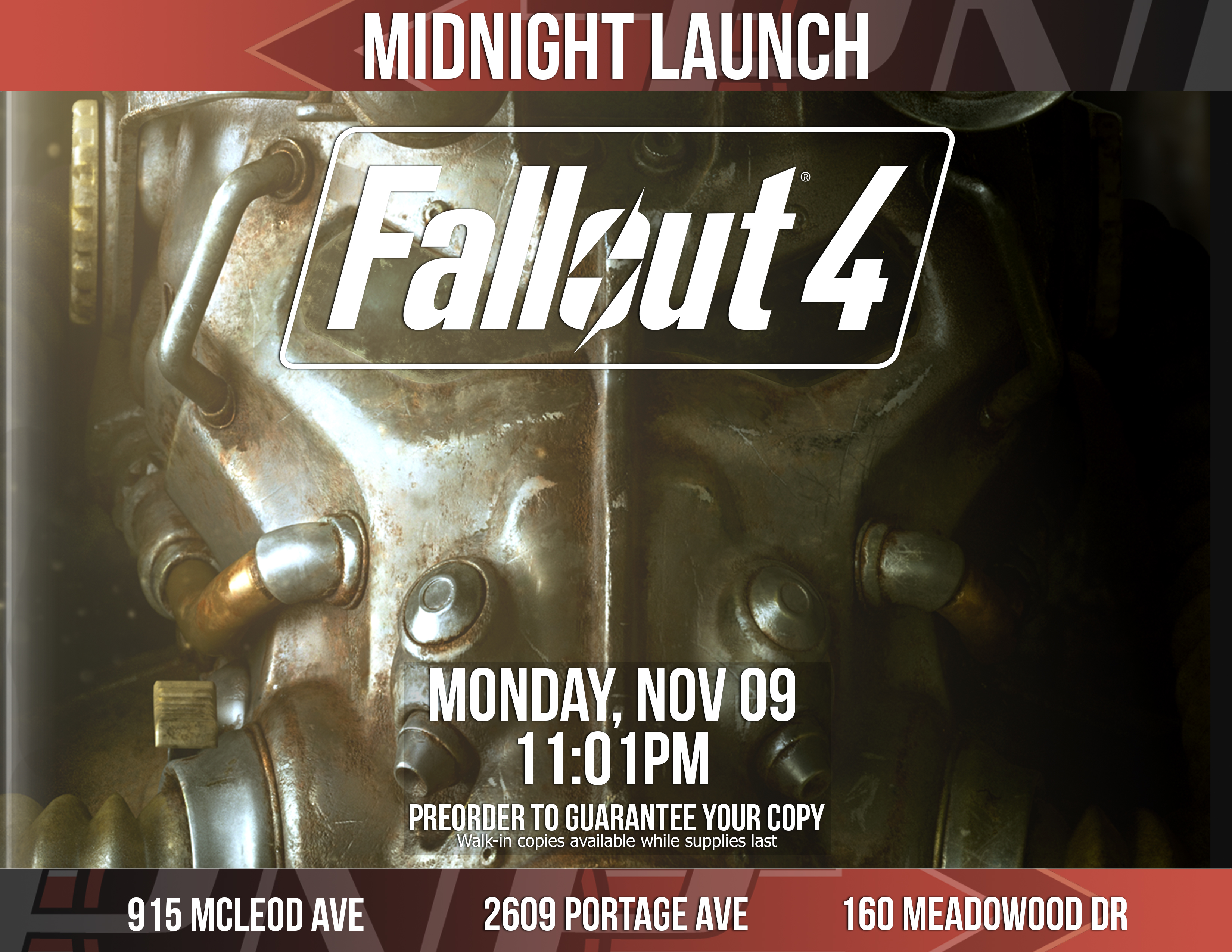 Our stores will be closing at 9:00pm on November 9th and reopening just after 11:01pm for the release of Fallout on PlayStation 4, Xbox One, and PC.
Fallout 4 is sharing it's launch with two other great titles: Rise of the Tomb Raider and StarCraft II Legacy of the Void, also available at 11:01pm
Walk-ins copies available while supplies last. Preorder for only $5 to guarantee your copy!