Category Archives:
Store News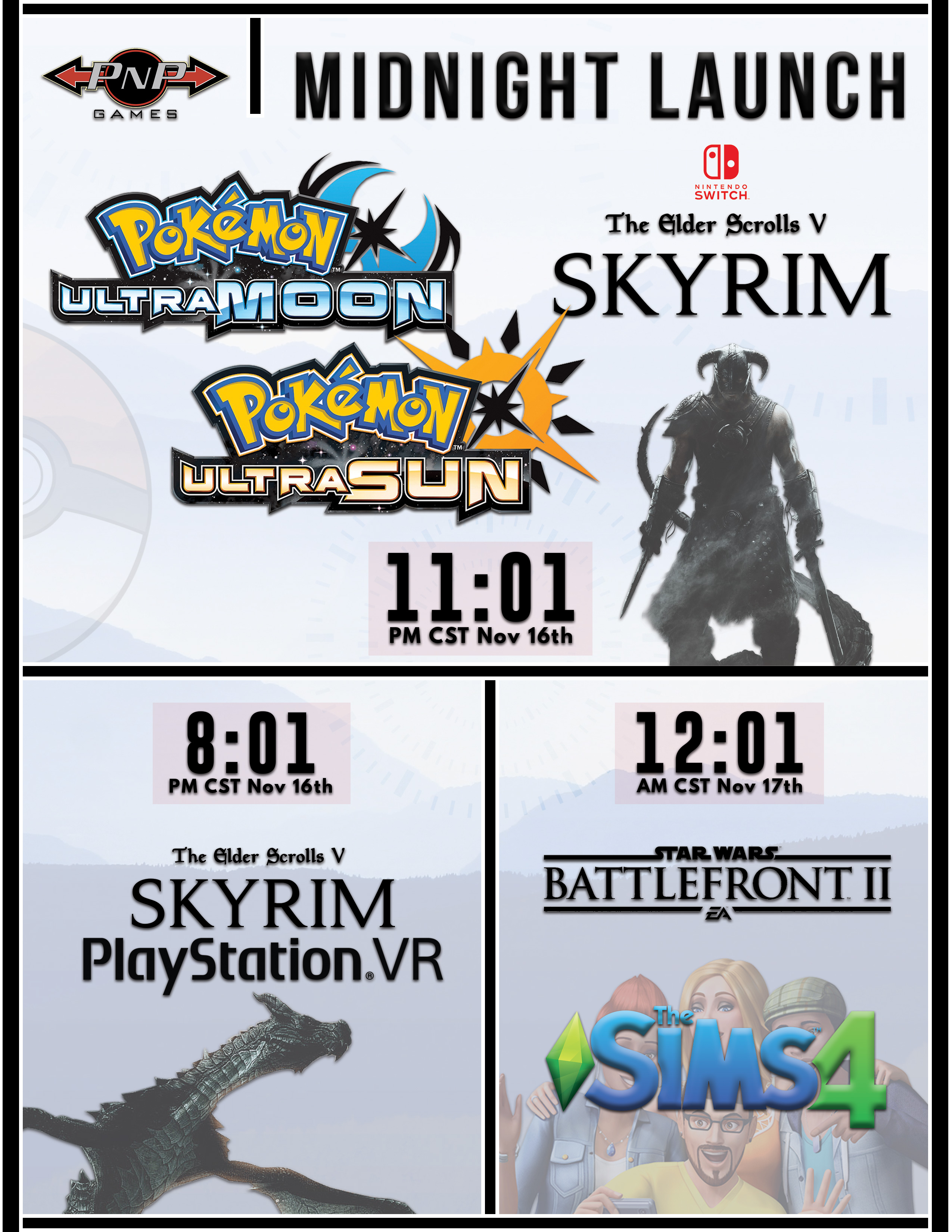 Join us starting at 11:01pm CST Thursday, November 16th, evening at any of our three stores for the release of Pokemon Ultra Sun + Ultra Moon for the 3DS family of consoles and The Elder Scrolls V: Skyrim for the Nintendo Switch.

Skyrim VR (PS4), Sims 4 (PS4/XB1), and Star Wars Battlefront 2 (PS4/XB1) will also be available for purchase at the street date and time dictated by their respective publishers (currently 12:01am for Sims 4 and Star Wars Battlefront 2, 8:01pm for Skyrim VR).

Preorders available for pick-up.
Walk-in copies available while supplies last.