Video Games Live Returns to Winnipeg!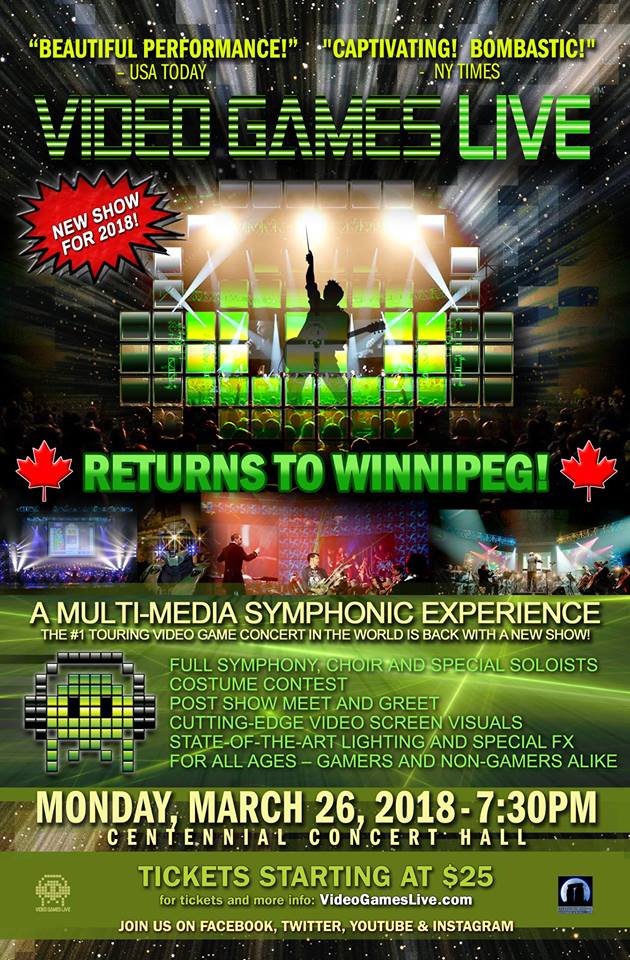 Exciting news, Winnipeg! We have partnered with Video Games Live who will be performing your favorite video game music at the Centennial Concert Hall on March 26, 2018!
As part of this exciting partnership with us and Tommy Tallarico, you guys, our fans and customers, get a chance to enter a contest with prizes valued at over $2500!
Expand the article for more!
Just post in the VGL event page that you came from our page (PNP Games) and write what you want to hear on the setlist for the show in March. Leave a YouTube link, a name of a video game, or anything else you may think would be helpful! By doing this, you'll be automatically entered into a draw!
The Grand prize for the draw is "The Ultimate Gamer V.I.P. Backstage Experience!" Package includes digital items such as every VGL album, other video game soundtracks, sheet music, PBS and other National and Worldwide TV Specials and exclusive videos and original art. You will also meet with performers and crew, get 2 V.I.P. Experience Passes, 2 BEST SEAT tickets, a signed copy of the set list used in the show, a signed 1st page Conductors Score, and more!
See you at the show!
-PNP Games