Free Video Game Day at PNP Games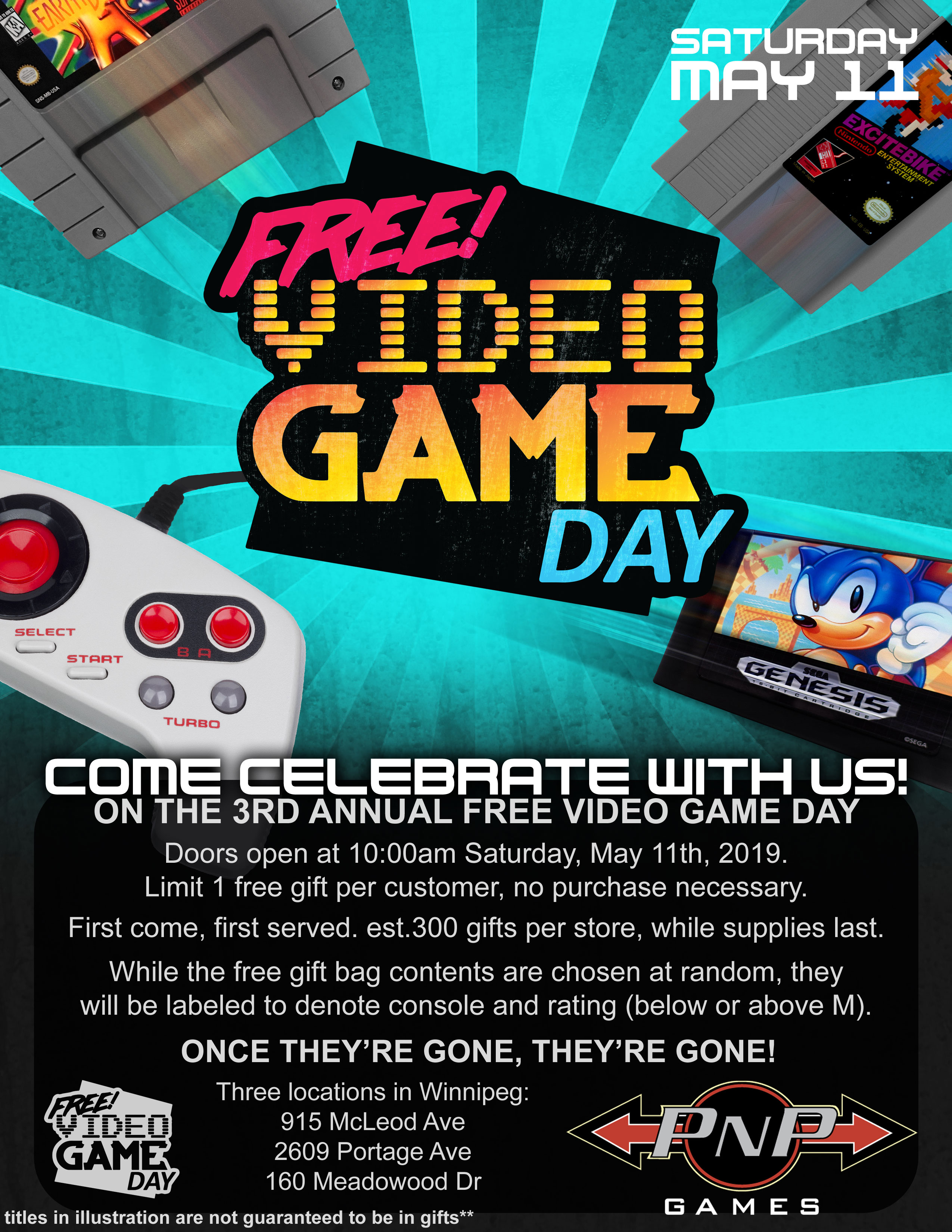 PNP Games has been your locally owned and operated source for everything video games for over 10 years, Winnipeg!

Come celebrate with us on the third annual Free Video Game Day!

Doors open at 10:00am Saturday, May 11th, 2018.
Limit 1 free gift per customer, no purchase necessary.
First come, first served. est. 300 gifts per store, while supplies last!

While the free gift bags contents are chosen randomly they will be labeled to denote console and rating (below or above M).
Sports titles will be limited, or non-existent.
One Golden Ticket will be randomly distributed into a gift at each location redeemable for a FREE NES Classic Edition!
Free games included in the gift will range from retro to contemporary. Arrive early for a better selection
Once they're gone, they're gone!