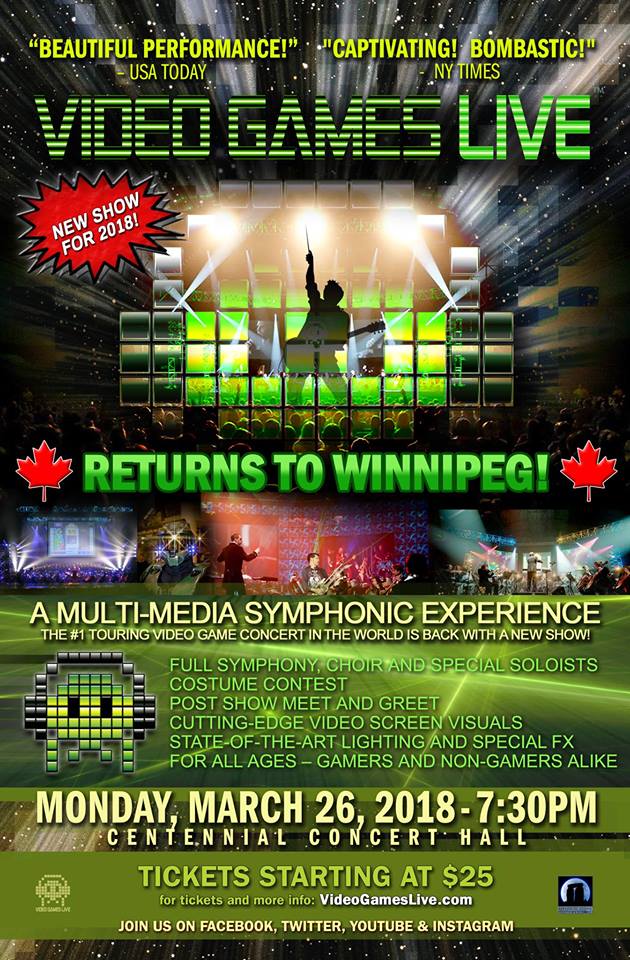 Exciting news, Winnipeg! We have partnered with Video Games Live who will be performing your favorite video game music at the Centennial Concert Hall on March 26, 2018!
As part of this exciting partnership with us and Tommy Tallarico, you guys, our fans and customers, get a chance to enter a contest with prizes valued at over $2500!
Expand the article for more!