Feel the Love February Sale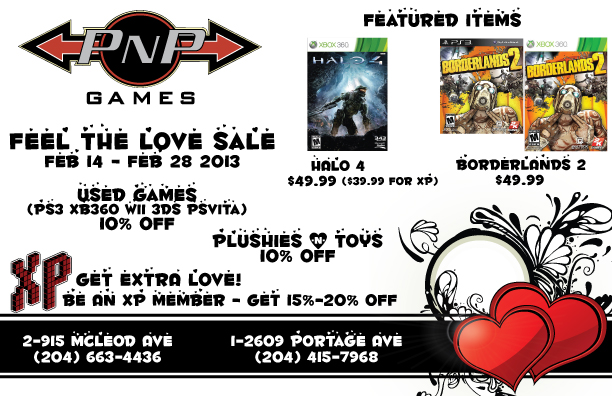 PNP Games invites you to feel the love this February.
Sale runs Feb.14 – 28th, 2013.
NEW copies of Borderlands 2 for $49.99
NEW copies of Halo 4 for $49.99 ($39.99 for XP Members!)
Used PS3, Xbox 360, Wii, 3DS, and PS Vita titles are 10% off (20% for XP Members)!
ALL toys 10% off (15% off for XP Members)!
Added February 20th:
Star Fox 64 3DS BRAND NEW for only $19.99!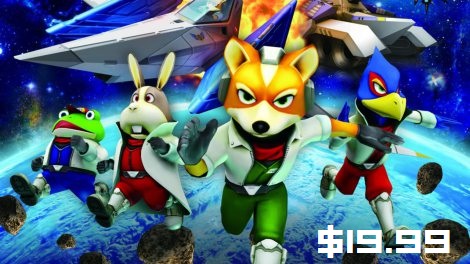 Feel the love!