Most Wanted Trades for Sept. 19th – Oct. 31st, 2013
Have some extra games and accessories you've been thinking about trading? Bring in any of the following items down to either location this month for a 10% credit bonus! PNP Games Meadowood will be offering an additional 10% on ALL trades for the duration of this promotion so go check them out!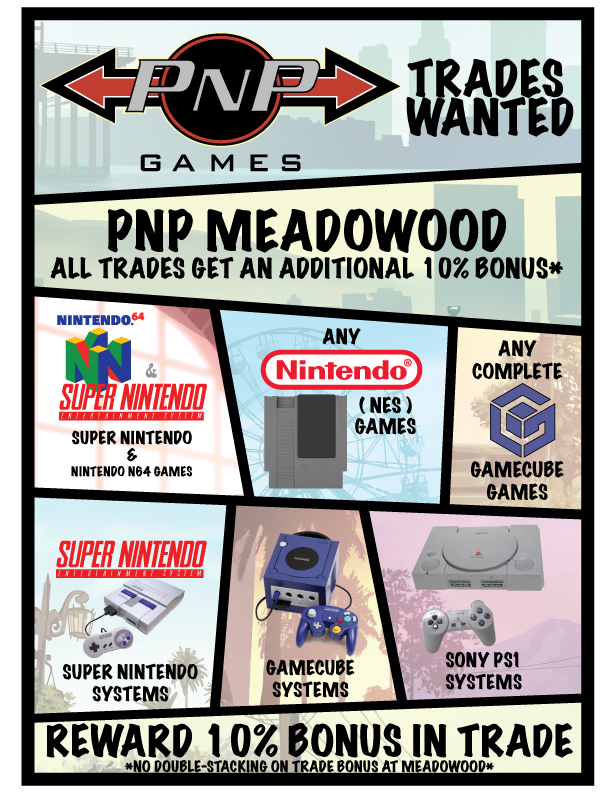 Note: "Complete" is considered any game with its original box and instructions.