Dog Days of Smash Tournament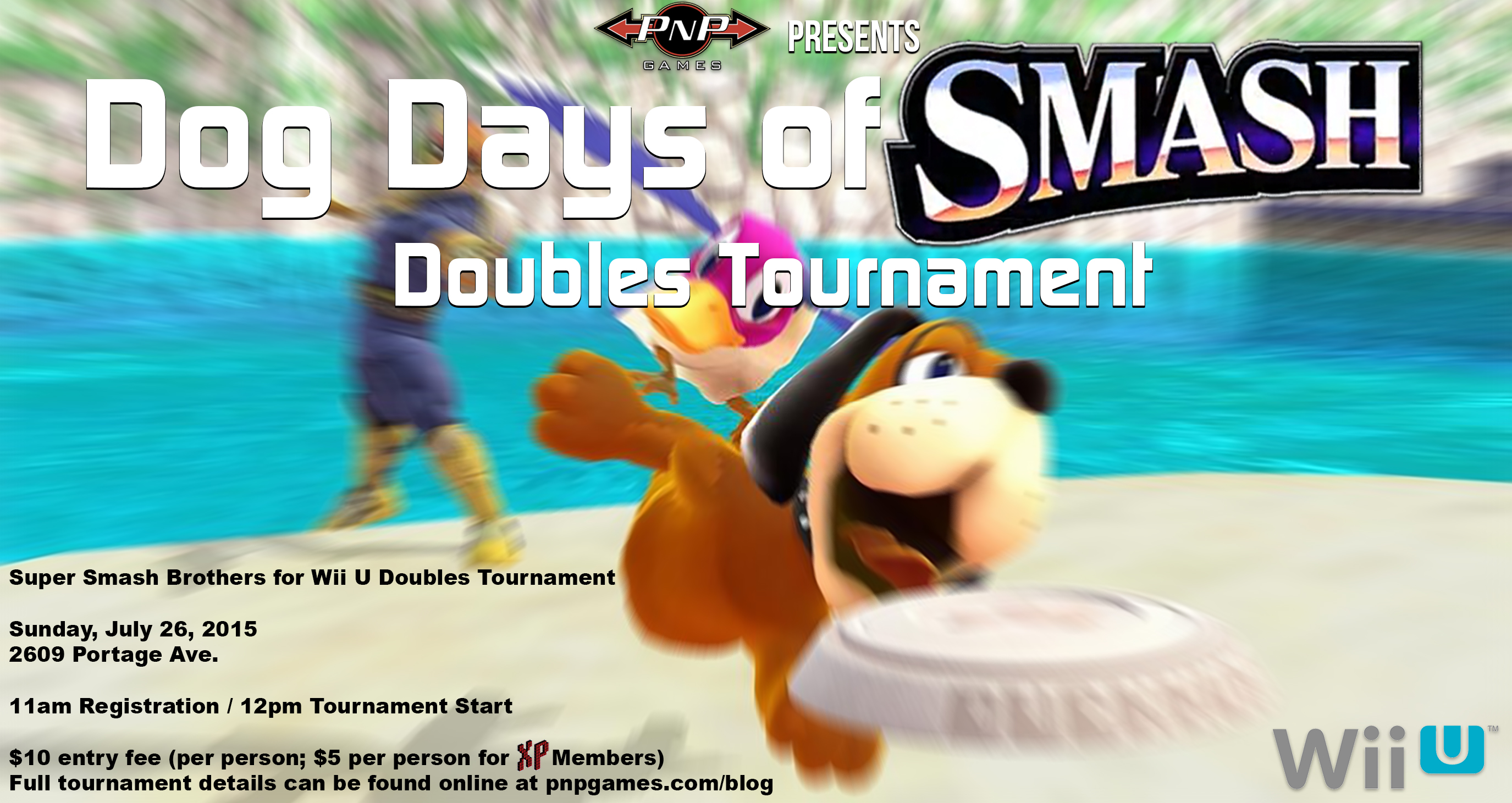 Expand for more details!
Sunday, July 26th, 2015
2609 Portage Ave.
11:00am Registration
12:00pm Tournament Start
$10 per individual entry
$5 for XP Members
2v2 Round Robin
Any and all rules below are subjected Tournament Organizer Ruling
TO Ruling takes precedence over any rules
Amiibo are banned from entry
2 Stock – 6 Minute Time Limit per round
Stock Sharing ON
Team Attack ON
Items are Off
Custom Moves are allowed
Evo Customs Set List is being used
The full list of custom presets can be found here.
Mii Fighters are banned, all others playable (including DLC)
No character combination bans
Players may opt to switch characters after a Stage is chosen
Must be decided before the first hit when all players are at 0%
Stages
Omegas count as Final Destination
Striking Omega will strike FD and vice versa
Miiverse counts as Battlefield
Striking Miiverse will strike Battlefield and vice versa
Picking Stages
Team with highest priority slot (starting from Red Player Slot, going right) strikes first stage. other team strikes second, priority team strikes two more stages, other team strikes two more stages, priority strikes two more stages, other team picks one of the two remaining stages.
Available Picks
Dreamland, Town and City, Duck Hunt, Lylat Cruise, Halberd, Delfino Plaza, Castle Siege, plus Starter Stages (Final Destination/Omegas, Battlefield/Miiverse, Smashville)
Players may choose a stage that is not normally allowed if all players agree to with the following exceptions
Choosing Great Cave Offensive, 75m, Temple(Zelda) or Palutena's Temple will result in a Total Loss (Zero points) for both teams
In the event of a Pause, offending Player/Team who initiated will receive zero points for current match
Unless offending player is using the switch character clause above
All controllers are allowed
Players are responsible for desyncing their controller from the station after finishing their match
If discovered, failure to desync your controller will result in a Warning
2nd Offense results in a Disqualification Loss for your next match
Scoring
Everyone is guaranteed to fight 4 rounds. At the end of a match you will receive 1 point for each remaining stock you and your team member have and an additional point if both team members are standing at the end of the fight
Teams will be reseeded between rounds to ensure teams are facing opponents of similar skill
At the end of 4 rounds the top 4 teams move on to the semi-finals which consists of a 2 single elimination matches
Top 2 teams then face off in a best of 3 rounds battle to decide the overall winner
Special Amiibo Side-Tournament – Free Entry!
8 Player Free For All
5 minute time limit, most kills wins
Player maximum per match subject to change depending on turn out
Top 2 Amiibos move on after each fight
When 4 Amiibos remain they will fight in a single elimination 1v1 tournament
Final 2 Amiibos duke it out 1v1 to decide winner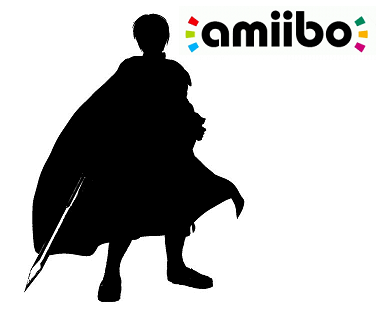 Store Credit Prize for Winners of the Super Smash Bros. for Wii U tournament.
Secret Prize for Winner of Amiibo Side-Tournament.