Pokémon GO – XP Member Check-In Week One

Starting this Wednesday, July 27th, 2016 earn bonus XP Club points and enter for your chance to win an exclusive PNP Games coupon for your Pokémon GO team.
Here's how to participate:
You must be an XP Member
Once per day, per PNP Games location, you can 'Check In' for your Pokémon GO team when making a purchase of any amount in store.
Simply let the employee helping you with your purchase know which team you belong to, Team Valor, Instinct, or Mystic, and not only will you receive 200 bonus XP Club points on your purchase you'll also be entered to win an exclusive coupon for your team!
The team with the most visits in a week will receive a coupon via email
We will announce the winning team on August 3rd, 2016 and reset the standings!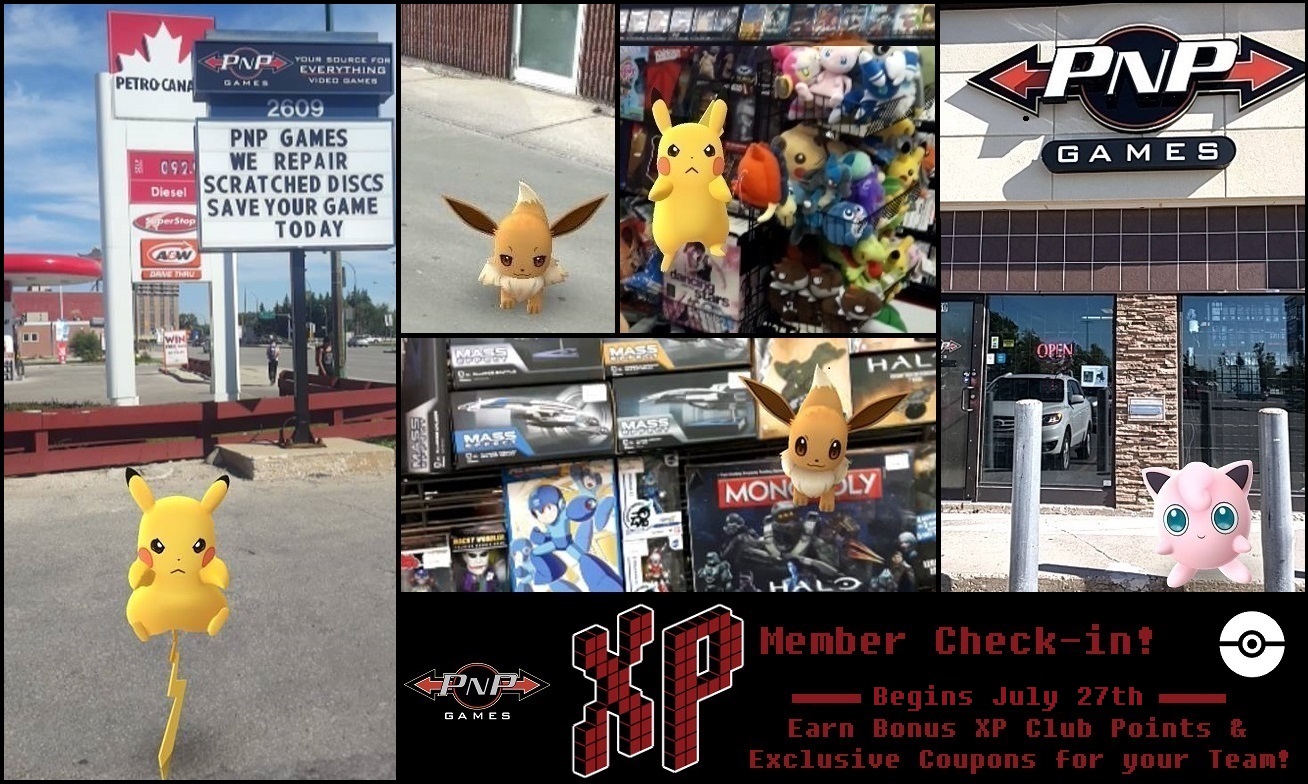 Pokémon, including some of the grumpiest Pikachus I've ever seen, have already made roost in our three store locations. Good luck catching them all!