Batman: Arkham City Midnight Launch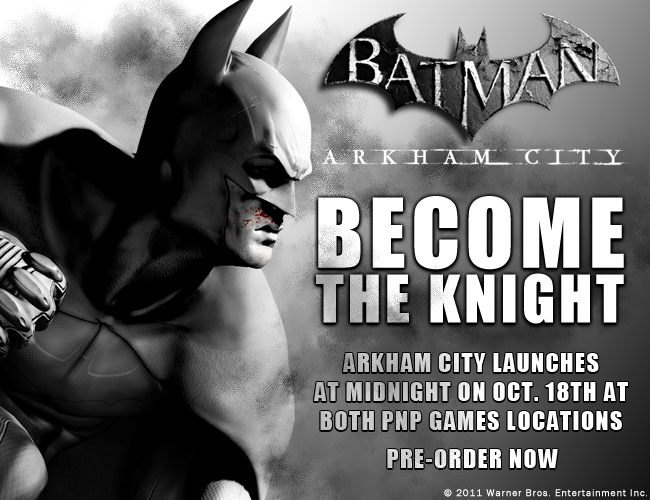 Batman: Arkham City launches at midnight on October 18th. If you haven't done so already, be sure to get your pre-orders in as there are still copies of both the regular and collector's edition available at both stores.
Thinking of heading down to your local PNP and grabbing a copy? RSVP right now on Facebook!
For more on all our midnight launches, check out our full schedule!