PNP Games January Deals On Now!
We're kicking 2012 off in style at PNP Games with prices on all apparel, plush toys and more reduced by 15%! We've also got deals on new games including Deus Ex Human Revolution for $29.99 (Reg. $39.99) as well as an assortment of new PlayStation titles like Final Fantasy Anthology, Chrono Cross, Final Fantasy IX and more!
Check out our full flyer below or scan the QR code at both stores using your mobile phone!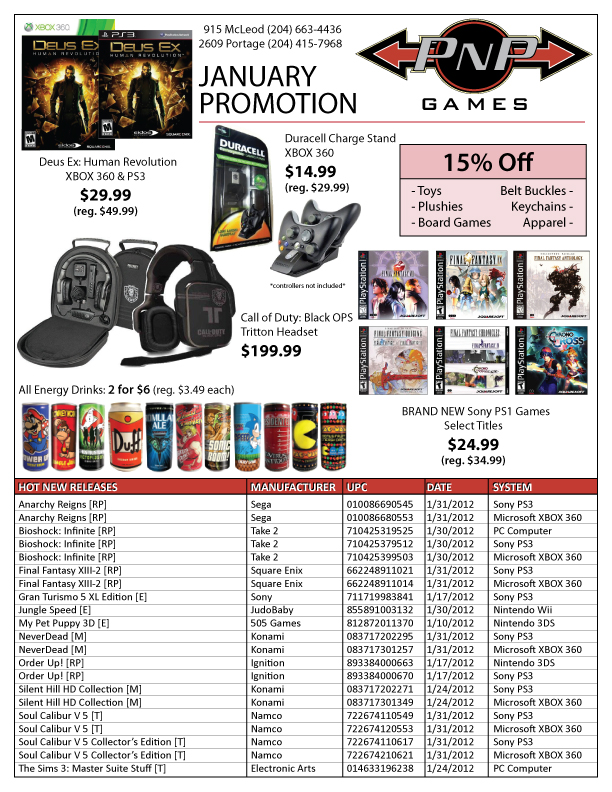 This sale will only be running until the end of January so don't miss out!